Mock Interviews Should Extend to Preuss Seniors
`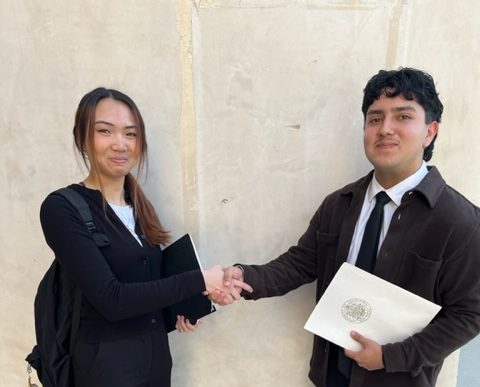 On Saturday, February 4th, the juniors came to Preuss to embark in nerve racking mock interviews from 9:00am to 2:00pm. Juniors will engage in life changing career and college interviews in the next few years. As a result of those feelings, this year Preuss gathered volunteers to be interviewers to help the juniors with these possible situations.
These interviews are a good source of feedback and advice for the juniors to support them in their future. Being able to have a day where a person can expand their speaking skills and learn how to present themselves in front of interviewers is productive and effective.
The advisory class I am in, Dr. Weber's, began preparing for these interviews the week before the event. Preparing with a partner was useful because they were able to give me constructive feedback for my answers and persona. The feedback that I received that I found helpful included minimizing the phrase "um" or fiddling less. Having feedback helped when I had mock interviews the week after. I was able to walk in more confidently because I had experience with the types of questions they asked and experience in how to present myself.
Since these two practice interviews were effective and helpful, Preuss should consider having more throughout the junior and senior years. Seniors submitted their college applications in November and December of 2022, which means that some colleges are already making their decisions and scheduling interviews. Interviews for college are important and make or break a person's acceptance. Students need to prepare and practice so they have a positive outcome.
I suggest that there should be another mock interview for the seniors around the time colleges make decisions so that they can be prepared right before the interview. It's difficult to practice without someone giving feedback and advice on how to improve so the seniors should be given a second opportunity so they are more confident. There is a big gap between the mock interviews they have in junior year and the college interviews they have in senior year. The gap can be filled with another resource.