Preuss APIA Hosts Lunar New Year Event
On January 27, 2023 The Preuss community will celebrate the Lunar New Year holiday known as Tết. The Preuss APIA (Asian Pacific Islander Association club), will host an event during lunch to promote the holiday and educate the Preuss community about what it is and how to properly celebrate the holiday.
The Tết holiday is a Vietnamese holiday based on the Lunar New Year of the Vietnamese calendar that celebrates the arrival of spring. It is also one of the most important and popular Vietnamese cultural celebrations.
"Tết is my favorite holiday because there are huge festivals with traditional food, music, and dragon dancing," says Bao Banh ('23).
A highlight of most youths' experience in the Tết holiday is the gifting of red envelopes.
" My favorite part of Tết is receiving money in a red envelope that symbolizes luck," says Banh ('23).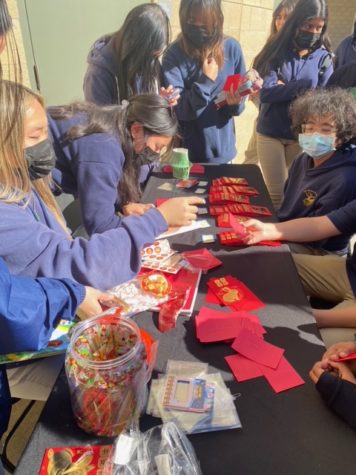 The Preuss APIA Club will be hosting an event for both middle and high school lunch where they will feature different tables with a variety of activities like decorating arts and crafts and games. They will also be selling various different Vietnamese foods that are traditionally served on Tết.
"APIA is excited to introduce a new celebration to Preuss," said Co-President of the APIA Club, Nicole Nguyen. "We're going to play cultural music and host activities in the Walton Center including fan dancing, fan making, and appreciation cards. We will also be selling fun and traditional snacks."
This event has many Preuss student excited to check it out.
"I am looking forward to this event because I think it will be fun to learn about a new culture and try something new," says Diego Albarran ('23).
I encourage all Preuss students to go and check out the APIA event on Friday to have some fun and learn something new about a different culture.