Mike and Abby 3/15/20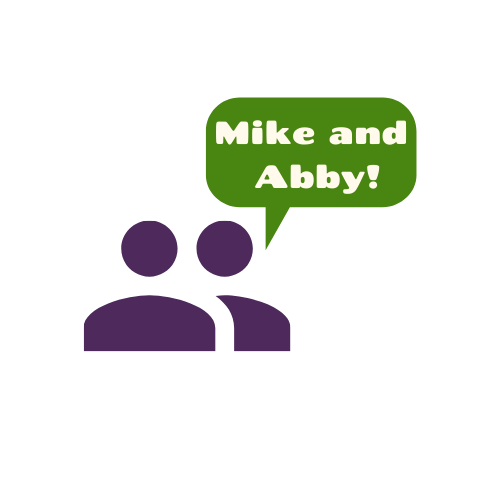 Dear Mike and Abby,
Q: Because of the quarantine I feel like my best friend and I are becoming more distant and aren't talking to each other as much as we used to. We've been with each other for a long time and I don't want us to suddenly stop being friends. What should I do to try and maintain our friendship?
Sincerely, 
Concerned Friend  
A:   Dear Concerned Friend,
The feeling of disconnecting with friends has become a big issue during quarantine and it's ok to feel like things have changed. Some of the first things you can do to maintain the friendship is to text them. You could text them about your day, about school work, funny videos, asking for advice because it will keep conversation going. The second thing you can try is calling them over the phone because when you call or facetime friends it can feel like you're in person again. The third thing that I highly recommend is playing video games with your friends. I've done it and it is so fun and it gives you and your friend time to talk and bond over whatever you're doing. 
Sincerely,  
Mike and Abby
Dear Mike and Abby,
Q: I'm still having trouble participating in class over zoom even after all of these months of online classes. And now I feel bad because even though I know the answer I stay quiet and it impacts my grade. What should I do to get over this?
Sincerely,
Normally Not This Quiet
A: Dear Normally Not This Quiet,
Participation over zoom is possibly just as nerve racking as participating in a regular in person class. The key solution is to not think about it too much. Even if you do get the answer wrong or you put an answer in chat after the teacher has moved on from the question, you will still be recognized for at least trying to make an effort in participating. If you speak up at the same time as someone else, just add a comment to their response and it will not only help you but also the class.
Sincerely,  
Mike and Abby